Home
> Blockchain Game Development
Blockchain Game Development
BlockchainAppsDeveloper is the leading Blockchain Game Development Company providing end-to-end gaming services. Blockchain Game Development is the process of creating games using blockchain technology. The decentralized nature and complete ownership made blockchain a suitable technology to develop online video games with high gaming standards. We have skilled developers who guide you to build your ideal blockchain game and select the right technology stack to ensure the success of your game. Join us and build your ultimate Blockchain gaming platform.
Blockchain Game

Development Services

Build DApp Game On The Major Blockchain Networks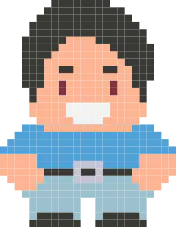 NFT Game Development
Our NFT Game Development brings benefits to both investors and players such as Potential to attract venture capital, revenues from the transaction fee, complete control over player's assets, impenetrable safety shield, and transparency.
Metaverse Game Development
We design realistic and immersive virtual gaming world for platform owners and gamers with engaging playability by incorporating impressive 3D virtual ecosystems. Start your in-game commerce through minting and trading NFTs, live game streaming.
Metaverse Casino Game Development
Inetgrate your casino games with the collaborative metaverse virtual world business model. Our Metaverse Casino Game Development delivers a versatile gaming environment, accumulating tradeable gaming items, social gaming, and interoperable capabilities.
Web3 Game Development
Turn on the next-gen web3 game solutions into your TV gaming, VR gaming, gaming consoles and mobile gaming. With a compelling game narratives and immersive VFX & graphics, we deliver you the innovating web3 game development.
Play To Earn Game Development
Build your revenue-generating NFT P2E games that allow players to play and earn income, and they can sell in-game NFTs produced in the blockchain-based game. Platform administrators can empower their P2E gaming platforms with market-focused features and functionalities.
Move To Earn Game Development
Boost your presence more in the NFT Gaming Universe, by launching M2E NFT Games with more advanced features. With the perfect combination of GameFi and SocialFi concepts you can attract the gymaholics and fitness freaks to your physical activity platform.
Fitness Game Development
Develop your own Move To Earn Fitness Gaming App Clone Scripts to create a healthfuller workforce for users and players. Elevate the virtual fitness sector by allowing worldwide users to access sports, fitness, and wellness facilities.
Role Playing Game Development
Playing a role in a role-playing game (RPG) Development is a type of video game solution that allows you to build your own online gaming platform in which you control a fictitious character (or characters) on a mission in a virtual environment.
Our Advanced Blockchain

Game Development Solutions
Smart Contract Development
Smooth out your work processes and guarantee the responsibility for blockchain game resources with smart contract development for web3 gaming. With wide abilities in different smart contract programming languages and tech stacks, we help businesses flawlessly build their P2E platforms, metaverse games, and other dApps.
Custom Game Development
Our knowledgeable teams are experienced at creating cutting-edge Web3, blockchain, and metaverse games on top of popular blockchain ecosystems. Our games are custom-fit to fulfill the project's needs and be completed successfully.
Avatar and Character Creation
We foster a range of 2D and 3D avatars and characters to effectively fulfill the goals and prerequisites of your blockchain gaming project. Our completely adjustable avatars and characters are great for multiplayer games, fantasy games, dream games, NFT-based play-to-earn games, and pretend games.
In-game Token Creation
Blockchain Apps Developer plan and foster tradable tokens and in-game resources, empowering gamers to unreservedly move from one game to the next without losing their bought resources and play the games of their choice.
NFT Marketplace Creation
Blockchain App Developers offer NFT marketplace development of events and combination services for web3 games, empowering players to flawlessly exchange their in-game assets with different players. Our market-ready NFT marketplaces permit you to have an element-stuffed, easy-to-use, inventive, and engaging UI in accordance with your brand image.
Launching Game Node
We assist you with building authorised and easy-to-use gaming hubs for the public and private networks, guaranteeing they follow the consensus algorithm. These nodes provide beneficial opportunities like tokens and restricted release NFTs for the client's cooperation in the network data transmission.
Wallet Integration
We provide extensive crypto wallet development and assimilation services for different blockchain games, empowering players to store, receive, and send crypto tokens separated from in-game assets as NFTs. Our group grasps your undertaking prerequisites and modifies the wallet's elements and UI plan appropriately.
Maintenance and Upgrade
We offer upkeep and redesign services for your whole gaming platform, adding to network security. And we also offer movability services to your current gaming platforms and nodes, empowering you to move them to your favoured and popular blockchain ecosystem.
Governance Token Creation
Influence our governance token creation service for your popular blockchain game to offer dynamic capacity to players and advance a decentralised and non-progressive ecosystem in view of the DAO. Our experienced developers have aptitude for creating tokens that are adaptable, secure, and sealed.
Features Of Our Blockchain Game Development
Enhanced Security
No one can easily change any characteristics of the network for their own profit since it eliminates the necessity for a central authority.
Smart Contract
Smart contracts give transparency to the role-playing game (RPG) and gambling industries by allowing dealers to monitor their winning rates
Proprietorship
In-game assets, Swords and skins, for example, will be encoded into non-fungible tokens that are entirely unique and resemble real-world materials.
Fraud Prevention
To experience the fascination of Blockchain games, players may rely on the trust mechanism of Blockchain to achieve a transparent
Game Currency
Through our Blockchain game development, gamers may earn in-game currency, this provides them allowing to play even premium versions.
Consensus
Consensus algorithms are at the heart of any blockchain. Consensus algorithms are at the heart of the system
Collectible Items
Blockchains can also store value in the form of NFTs. NFT tokens that represent a unique digital value.
Digital Asset Exchange
Digital assets are traded inside the gaming platform or on exchanges like Opensea, Rarible and Wax.
Micropayments
You may easily collect micropayments at lesser price fees and with far quicker transaction times.
Benefits Of Our Blockchain Game Development
Faster Settlement
In comparison to traditional banking systems, blockchain allows for quicker settlement.
Distributed Ledgers
All other users on the system contribute to the network ledger.
Decentralized Technology
The network is decentralized, which means there is no governing authority.
Corrupt - Free
A digital ledger is copied at every node on the network.
Consensus
Consensus algorithms are at the core of the system, which has been ingeniously constructed.
Security
Blockchain technology is known for being the highly secure way of storing value.
Advantages of Our Blockchain Game Development
Fantasy Sports
We provide a wide range of Fantasy sports game development services with cutting-edge technology to offer solutions that are up to date
Launch Your Current game
Game Developers and Entrepreneurs- Blockchain provides a safe and secure environment
NFTs/Crypto Collectibles
Digital collectibles, one-of-a-kind virtual tokens that may represent anything from art to sports memorabilia
Asset Management
We improve In-Game asset management services and staff communication on a wide range of asset management projects.
Rewards
Our persuasive games are here to encourage play persistence of our users by providing different types of rewards of honor
Payment Gateway
Explore our Blockchain game development company where the world's leadest payment gateway offers all payment onboarding to players
How Blockchain Is Making
Digital Gaming

Better?

The game must be neutral for a player to labor hard or pay money to gain these assets, However, there is currently no accountability or transparency in place. Because these assets are virtual, game developers may create an infinite number or rig the market by only distributing them to specific players. Transparency and verifiability are demanded.

The tokenization of these assets and the development of decentralized gaming asset marketplaces are made possible by blockchain. The trust factor is increased since the ledger is accessible for everyone to inspect and verify. Gamers may also visit decentralized marketplaces to purchase virtual assets at a fair price using an open order book. Blockchain is often regarded as the most secure way of maintaining wealth. They're made to be unhackable.
Blockchain Gaming
Platform

Development

Our Blockchain Gaming Platform Development helps you create your own gaming platform that leverages the blockchain network to provide a decentralized and secure gaming experience. With our outstanding blockchain technology, players can enjoy provably fair games, transparent transactions, and true ownership of in-game assets. Our team of expertise is well-versed in blockchain development, game development, and Smart contract programming. We empower startups and enterprises by creating their visionary blockchain games with immersive, interactive, and feature-packed attributes and technical support.
Blockchain Dapp Game Development
Workflow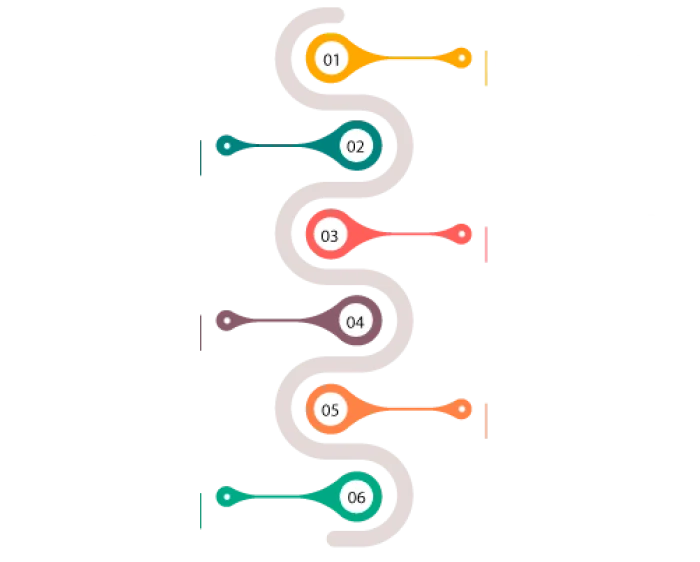 Blockchain Game Development
Technology Stack
Web Technology
MEAN Stack

MERN Stack

Laravel

CodeIgniter
Crypto Technology Stack
Web3JS

Solidity

Truffle

C++

Infura
Best

Blockchain For Game Development

Blockchain gaming has opened the unexplored gaming economy with real-world implications. We bring up your gaming fantasies and convert them into fascinating Blockchain Games on your preferred trending blockchain networks.
Hire

Blockchain Game Developers

BlockchainAppsDeveloper, being the forerunner in blockchain game development, has an experienced group of blockchain developers who have served in different modern verticals with a normal of 10+ years of experience. You can get the full benefit of hiring our capable blockchain game developers, who endeavour to create gaming platforms utilising state-of-the art game methodologies.

Our skilled blockchain game developers have the capability of creating a full range of blockchain games by consolidating brilliant innovation stacks and tools. By hiring blockchain developers, you gain full control and direct correspondence, which helps in checking their work. BlockchainAppsDeveloper has qualified developers who have more prominent adaptability and efficiency to meet the client's prerequisites.
Why

Blockchainappsdeveloper For Blockchain Game Development?

As a leading Blockchain Game Development Company, BlockchainAppsDeveloper helps to launch a feature-packed decentralized blockchain gaming platform on your preferred blockchain networks like Ethereum, Tron, Matic, EOS, etc. We are ace at developing Blockchain-backed games with cutting-edge gaming tools and technologies, and our support team will provide end-to-end support for the clients.