Home
> Metaverse Casino Game Development Company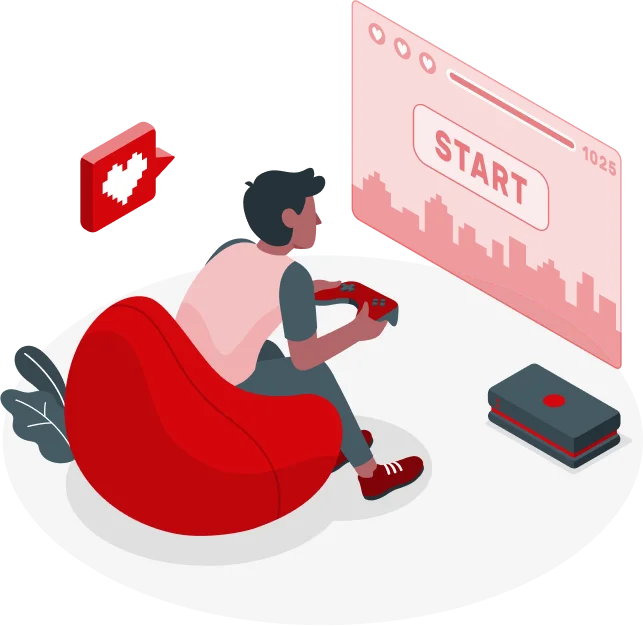 Metaverse Casino Game Development Company
We BlockchainAppsdeveloper - Metaverse Casino Game Development Company provides Metaverse Casino Games Development Solutions which includes games & gambling as per the customer's desired platform requirements. We have 200+ experts who can build Metaverse Powered Casino Games as websites/mobile applications with advanced tools and technologies based on your needs with an absolute customization process.
Want to build your own Metaverse Casino Gaming Platform?
Features of Metaverse Casino Game Development
The more bets you place at your preferred casino, the better your chances of winning the jackpot.
Improved visuals across platforms to bring forth the stunning 3D effect with the use of cutting-edge technology.
Slots For Several Screens
Players can use the multiple screen slot features to flip between games and play various games at the same time.
Support For Multiple Languages
Players can select from a number of different languages. The games are made to appeal to gamers from all around the world.
To gain more goodies/free spins/wild symbols, meet your weekly goals and weekly aims.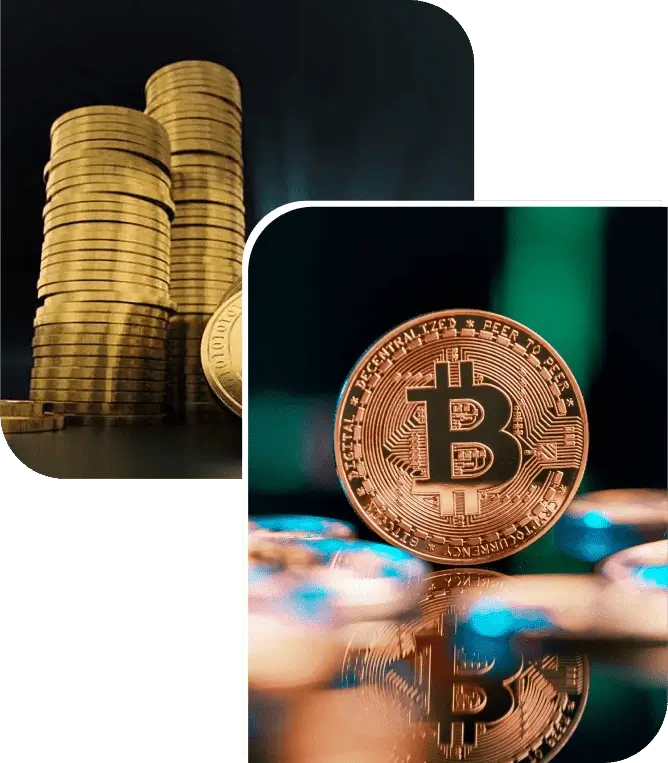 Island of Serenity
Serenity Island is a three-story casino and a nightclub, all of which are inspired by Monte Carlo. This is more of a beach house atmosphere than a full-fledged casino.

Tominoya Casino
Users can try decentralized casino games such as blackjack and poker utilizing MANA and DAI at Tominoya Casino. It also has a conference room that hosts live streaming events on a regular basis.

ICE Poker
ICE Poker is the indisputable go-to metaverse-based poker parlor, complete with all the trappings of the real world. Decentral Games earns $3.2 million each month from it alone.

Atari Casino
Atari offers a variety of arcade games, including classic classics as well as new games that need gamblers to utilize both luck and ability.
Eager To See Our Metaverse Casino Game Projects Demo?
GET IN TOUCH WITH US TODAY
Why BlockchainAppsDeveloper For Metaverse Casino Games Development?
BlockchainAppsDeveloper is the ultimate Metaverse casino game development company in the virtual gaming world. With a focus on creating immersive and engaging casino experiences, we have quickly become a go-to choice for gamers and casino platform owners. We pride ourselves on our cutting-edge technology and innovative design, which allows for the seamless integration of virtual reality into traditional casino games.
Round The Clock Service
Online visibility is available 24/7 to provide 360-degree support at various stages of growth. We are available to answer all of your queries at any time during the development of your project.
Futuristic technologies
We use cutting-edge technology to create our products. It aids in the development process, resulting in improved performance and a solid foundation for scalability.
Frequent Updates
Maintain a trendy business model in accordance with client needs and market trends.
On-Time Delivery
On-time delivery of well-designed, configurable, and scalable business solutions.
Transparent Working Process
Our streamlined work procedure aids in the delivery of high-quality products within a reasonable time frame. We're dedicated to creating the best technology solutions possible for your vision.
Final Thoughts
There is no need to spend millions of dollars to build a profitable gaming platform. Now, all you have to do is pick the perfect solution for your business's success.
Team of Prodigy
A group of energized, experienced, and motivated teams are looking for new ways to put their skills to the next level.
Innovative Thoughts
With inventive, specialist ideas, you may help introduce new facets to your firm in line with market trends.
Connect with our experts for detailed technical consultation.
A Metaverse casino game goes through a number of stages during development, including conceptualization, design, development, testing, and deployment. Our company follows industry standards and regulations to ensure that our games are secure, and compliant with relevant laws and regulations. Our team also works directly with clients to guarantee their vision is achieved, and that the final product exceeds their expectations.
The programming language used for Metaverse casino games depends on several factors such as the target platform, the complexity of the game, and the developer's preference. We have experience in using a variety of advanced programming languages. To ensure that our games use the most recent technologies and tools, we stay up to date.
When picking the right Metaverse casino game development company, it is most important to check the factors including experience, expertise, and proven track record. We have a solid track record of popular games, a talented development team, and a dedication to delivering top-notch products on time and on budget. Additionally, we offer individualized services and work closely with our clients to meet their specific needs.
If you're ready to start a crypto casino gaming platform, our casino software developers will help you launch your own Metaverse Casino Gaming Platform with stunning gaming features and benefits.
Metaverse Casino Development is the process of creating a metaverse-based casino platform for providing players with an excellent virtual casino experience after understanding the importance and impact of Metaverse in the gambling business.
The timeline for developing a Metaverse casino game can vary depending on factors such as the complexity of the game, the size of the development team, and regulatory requirements. Typically, it can take anywhere from several months to a year or more to complete a Metaverse casino game from scratch. Our business ensures that the casino game creation process is streamlined and will deliver on time within the budget.
The cost of building a Metaverse casino game relies on numerous aspects such as the complexity of the game, the size of the development team, and regulatory restrictions. Our business offers clear pricing and works with customers to make sure their spending is maximized without compromising quality. We also offer flexible pricing models that help in accommodating various requirements of the project.
Please feel free to contact our professionals for any kind of queries about Metaverse casino games. Our experts will thoroughly listen to and offer answers to all your queries.
We develop & deploy online casino games such as BC games, Poker, Baccarat, Blackjack, Slots, Craps, Roulette, Ludo, Dice, and Card, and so on with Metaverse & NFTs.
As a Leading Metaverse Casino Game Development Company, BlockchainAppsDeveloper provides 100% white-label metaverse casino game development services and solutions with stunning gaming features.