Trust Wallet

Clone Script

Build a secure and trusted crypto wallet like Trust Wallet with our feature-packed Trust Wallet clone script. Enable your users effortlessly Buy, Store, and Exchange cryptos with Trust Wallet Clone App.
What is Trust Wallet Clone Script?
Trust Wallet Clone Script is a software solution that replicates the functionality and features of the original Trust Wallet app. It allows developers to create a similar mobile wallet application for cryptocurrencies with features like buying, storing, and exchanging various cryptocurrencies. BlockchainAppsDeveloper as a leading Cryptocurrency Wallet Development Company, provides first-rate blockchain wallet development services to build your own crypto wallet similar to Trust Wallet.

White-label Trust Wallet Clone Script
Trust Wallet Clone Script is a feature-drenched Cryptocurrency Wallet Script that enables Cryptopreneurs to build a secure Crypto Wallet like Trust Wallet. It Supports users to buy, swap, store, and collect NFTs and Cryptocurrencies. BlockchainAppsDeveloper offers a White Label Trust Wallet Crypto Wallet Script that can be customized according to the client's requirements and enables users easy access to 1000+ cryptocurrencies.
The Trust Wallet Clone Script incorporates leading security elements, including DDoS mitigation, Two-Factor Authentication (2FA), Database Encryption, End-to-End Encrypted Transactions, and Multisignature Vaults. These features effectively safeguard your crypto wallet against unauthorized access and cyber threats. Seize the advantages of introducing a cryptocurrency wallet using our White Label Trust Wallet Clone and seize the highly lucrative crypto market today!
Features of Trust Wallet Clone Script
User Features
Simple Signup/Login
Easy track and trace Cryptos
Bank-level Security Systems
Store Unlimited Cryptos
Stake cryptocurrencies
NFT & DeFi Support
Track Charts and Prices
View Transaction History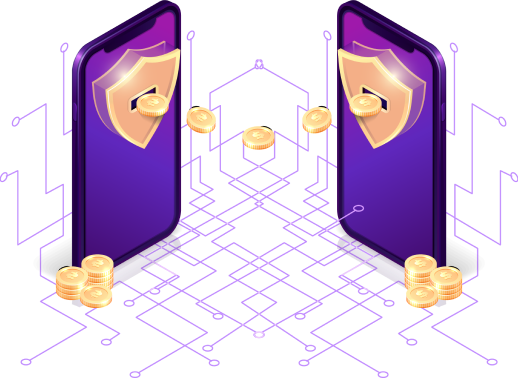 Admin Features
Multi-functional
User Management Panel
Data Retention
Feedback System
Affiliate Programs
Connecting DApps
Powerful Admin Dashboard
Dispute Management
Unlocking Business Benefits -
Developing a Trust Wallet Clone
Brand Recognition
Utilizing the Trust Wallet clone taps into the existing reputation of a well-known cryptocurrency brand, establishing immediate trust with users and lending credibility to your wallet app.
Access to a Growing Market
Entering the cryptocurrency space with a Trust Wallet clone gives you access to the rapidly expanding market, enabling you to capitalize on the increasing demand for secure and user-friendly wallet solutions.
Cost-Effective Solution
Developing a Trust Wallet clone proves to be a cost-efficient alternative to building a wallet app from scratch, reducing development expenses and allowing you to allocate resources wisely.
Proven Features
By replicating the successful features and functionalities of Trust Wallet, you can offer users a familiar and reliable experience, leading to higher adoption rates and user satisfaction.
Customization Opportunities
While utilizing a Trust Wallet clone, you have the flexibility to customize and tailor the app to your brand's identity and specific requirements, ensuring a unique user experience.
Monetization Opportunities
A Trust Wallet clone provides various avenues for monetization, such as transaction fees, premium features, and partnerships, helping you generate revenue from your wallet app.

Trust Wallet Clone Software
Trust Wallet Clone Software is a solution that replicates the features and functionalities of the popular Trust Wallet cryptocurrency wallet application, enabling businesses and entrepreneurs to create their own wallet app with similar functionalities. We help you develop your software with our white-label trustwallet clone script that can be customized according to your unique business requirements.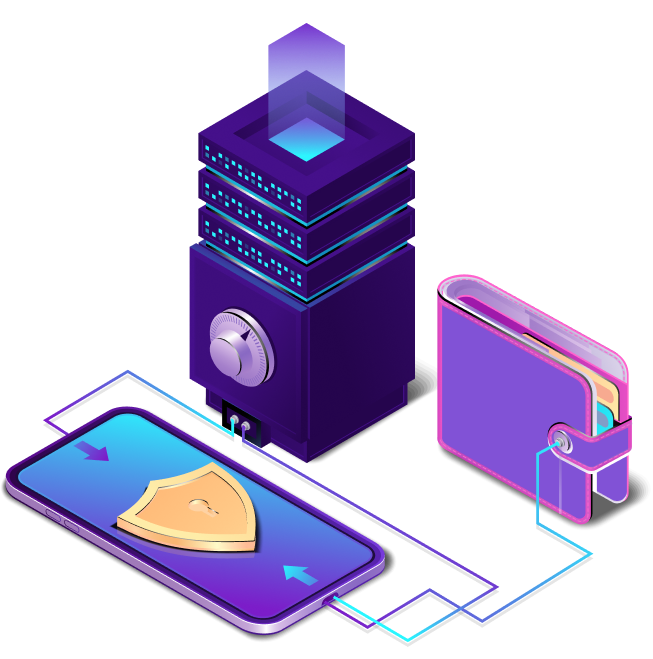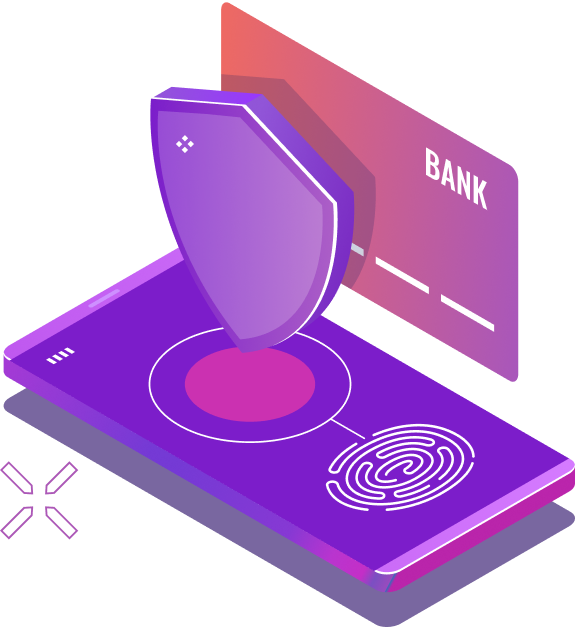 Trust Wallet Clone App
Trust Wallet Clone App is a pre-built cryptocurrency wallet application designed to function similarly to Trust Wallet. It facilitates the management of cryptocurrencies, stablecoins, tokens, NFTs, and various digital assets. The Trust Wallet clone application offers user-friendly functionality and is highly suitable for effortlessly sending and receiving cryptocurrencies between different wallet addresses. This wallet app provides complete control over your digital assets, facilitating seamless transactions for sending and receiving cryptocurrencies with ease.
BlockchainAppsDeveloper offers a Trust Wallet clone application equipped with private and public keys for secure management and transactions of digital assets. Acquire the white label Trust Wallet clone app from us and step into the lucrative world of cryptocurrency business worth billions.
Top Features of Trust Wallet Clone App for Managing Cryptocurrencies
Secure and Private
The Trust Wallet Clone ensures robust security for digital assets through the implementation of PINs and biometric authentication.
Unlimited Cryptos & Tokens
Our Trust Wallet Clone application facilitates effortless access to over 1000 Cryptocurrencies, Tokens, NFTs, and Stablecoins.
Instant Exchange
Trust Wallet Clone App enables instant exchange of your cryptos which results in a faster transaction rate.
Track Charts & Prices
Users will have the capability to track the up-to-date price details of the cryptocurrencies listed in the Trust Wallet Clone App.
View Transaction History
The transaction history within a Trust Wallet Clone can be accessed at any time without any limitations.
Access to Cold Wallet
The Trust Wallet Clone App provides access to a cold wallet, ensuring the secure storage of private keys without any risk of exposure.
Support For NFT & DeFi
Trust Wallet Clone App facilitates DeFi staking & enables the collection & storage of numerous NFT digital collectibles within a single platform.
Multi-language Support
The Trust Wallet Clone facilitates effortless trading by providing multi-language support, catering to users across the globe.
Auto denial
Our Trust wallet clone includes a denial feature that detects and rejects duplicate payments to prevent chargebacks.
Security Features of our Trust Wallet Clone App
Choose BlockchainAppsDeveloper as your partner for developing the Trust Wallet clone application. We enable you to launch your personalized cryptocurrency wallet similar to Trust effortlessly-wallet with outstanding security functionalities. Let's delve into the security attributes integrated into our Trust Wallet clone.
Biometric Authentication

QR-Code Feasibility

CSRF Protection

Automated KYC & AML

Jail Login
Two-factor Authentication

SSRF Protection

Encrypted Database

Time-Limited Transaction

DDoS Mitigation
Technical Specifications of Trust Wallet Clone App
Wallet Functionalities
Effortlessly send and request ERC20 and ERC 223 tokens through QR codes, receive notifications by adding wallet addresses, and conveniently access NFT tokens.
Dapp Usability
Seamlessly explore the Dapps marketplace, similar to Trust Wallet, with direct integration of the Dapp marketplace API directly from Trust Wallet.
Transaction History
Access transaction details for verification purposes, save expenditure reports in desired file formats and retrieve specific transaction information whenever required.
Developing Crypto Wallet like Trust Wallet -
A step-by-step process
As a leading cryptocurrency wallet development company, BlockchainAppsDeveloper implements a proven step-by-step process to ensure secure and user-friendly crypto wallet development.
Market Research and Analysis
In-depth market research and analysis inform our decision-making process.
Define the Project Scope and Objectives
We work closely with you to define project scope, objectives, and primary goals.
Technology Stack Selection
We choose the most suitable tech stack that encompasses languages, blockchains, and frameworks.
Security Implementation
We implement Robust security measures, including two-factor authentication, encryption, and audits, to ensure user asset safety.
Wallet Backend Development
Our expert developers establish a reliable backend infrastructure with seamless blockchain integration.
User Interface (UI) and User Experience (UX) Design
We craft an intuitive and user-friendly UI/UX for easy account and transaction management.
Multi-Currency Support
We integrate support for various cryptocurrencies that offer users flexibility.
Cross-Platform Compatibility
We ensure your wallet works seamlessly on both Android and iOS platforms.
Testing and Quality Assurance
Rigorous testing, including beta testing with real users, ensures functionality, security, and performance.
Compliance and Legal Considerations
We guarantee compliance with regulations, with options for KYC and AML procedures.
Deployment
We handle the deployment process, making your wallet available on app stores and web platforms.
Continuous Improvement
We provide Regular updates and introduce new features, enhance security, and address any issues, keeping your wallet competitive.
BlockchainAppsDeveloper provides three alternatives for developing your personalized cryptocurrency wallet similar to Trust Wallet:
01
Develop a cryptocurrency wallet app similar to Trust Wallet from scratch.
02
Create a Crypto Wallet App like Trust Wallet using our Trust Wallet Clone Script
03
Choose a White label cryptocurrency wallet and tailor it to align with your business needs.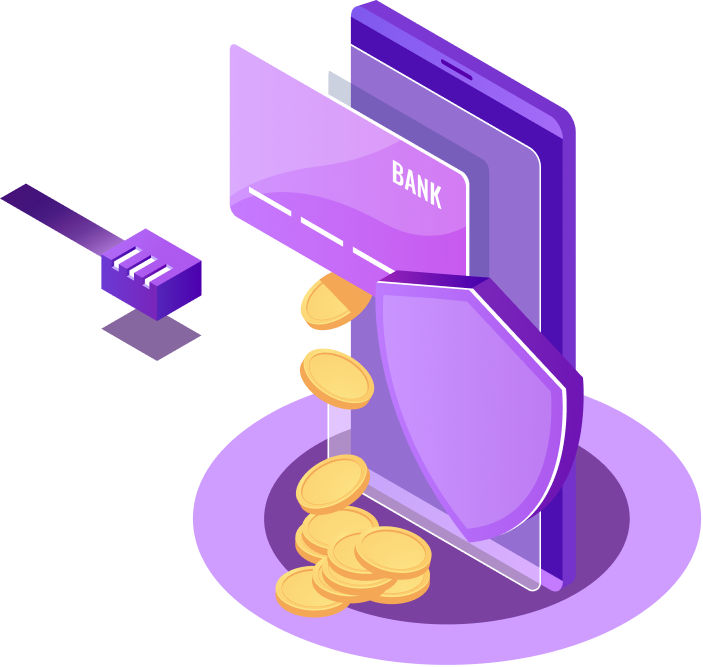 How Does Our TrustWallet Clone Work?
The Trust Wallet Clone Script facilitates the following process:
Create an account and log in to your crypto wallet.
Choose cryptocurrencies or tokens from the provided list.
Add selected cryptocurrencies to your wallet.
Initiate the receipt process by using the "Receive" function.
Generate a wallet address with a QR code.
Receive funds by transferring cryptocurrency to the generated wallet address.
Monitor transaction history by accessing the "Transactions" section.
Unlimited Wallets Supported by Trust Wallet Clone App
The Trust Wallet Clone App offers comprehensive support for a wide range of wallets, including,

Bitcoin Wallets

Ethereum Wallets

Binance Coin Wallets

Ripple Wallets

Litecoin Wallets

Cardano Wallets

Polkadot Wallets

Dogecoin Wallets

Solana Wallets

Chainlink Wallets
Supported Cryptocurrencies & Tokens of Our TrustWallet Clone Script
Our Trustwallet clone app enables users to easily send, receive, store, and stake cryptocurrencies like,
Why should a startup get Trust Wallet Clone Script for their business?
In the dynamic realm of cryptocurrencies, startups are increasingly recognizing the potential for success. For startups entering the cryptocurrency business, the Trust Wallet Clone Script offers a highly lucrative pathway to success. Our Ready-made crypto wallet clone script solution replicates Trust Wallet's functionalities, ensuring a strong foundation for a crypto business. With its robust security features, broad token support, and user-friendly interface, the clone script enables development, saving valuable time and resources while enabling startups to tap into the thriving crypto market.
All-in-One Solution - Our All-Encompassing Trust Wallet Clone Package
Our package comprises a set of industry-proven elements designed to ensure significant success for your cryptocurrency business.
100% Audited-Source Code
Admin & User Panel Hosting
Multi-Currency Crypto Wallet
Multi-trading Options
Advanced API Integration
Android & iOS Application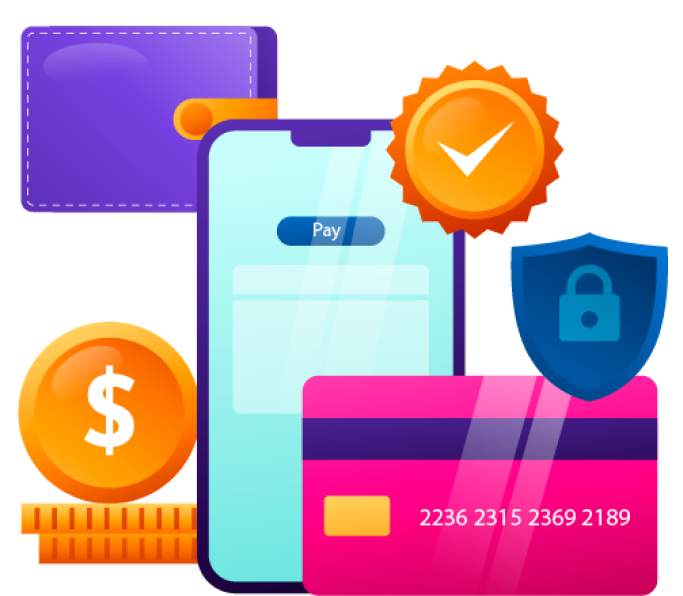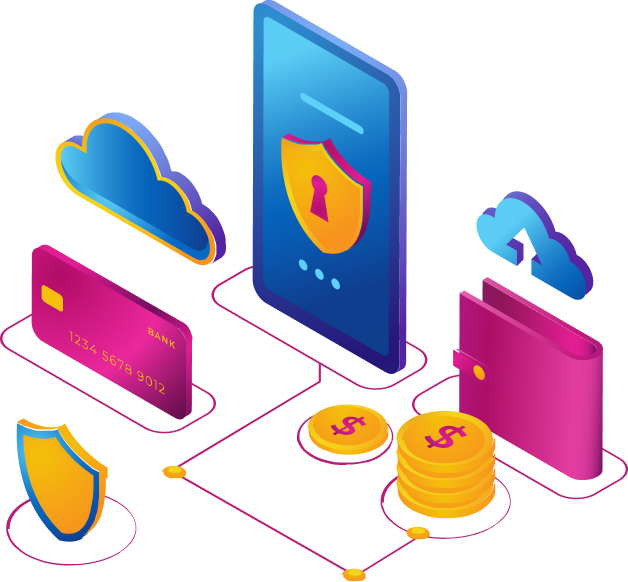 Why choose BlockchainAppsDeveloper for Trust Wallet Clone App Development?
BlockchainAppsDeveloper is a premier Cryptocurrency Wallet development company, that offers exceptional blockchain wallet development services to build your own crypto wallet like Trust Wallet. Our Trust Wallet Clone Script is tailored to your business needs. We enhance wallet security using dual public and private keys, associated with advanced protection measures like Touch ID & Face ID. Develop your Trust Wallet Clone app with BlockchainAppsDeveloper for the most secure storage of digital assets globally.