Home
> Move to earn Game development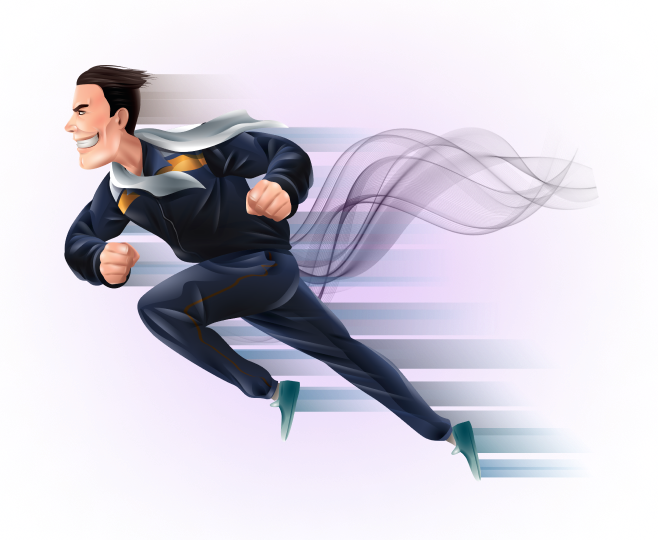 Move to earn Game development
The move to earn games is gaining huge traction in the digital space. Blockchain experts strive to bring out cutting-edge features to move-to-earn games to drag many users to their platform. Launching M2E games will allow the users to make more presence in the web3 world. Move to Earn Game Development is a great option for entrepreneurs to kick-start their web3-backed M2E game.
BlockchainAppsDeveloper is a renowned Move-to-earn Game Development Company that offers diverse move-to-earn(M2E) platform development services for clients worldwide. Develop your move-to-earn game from the finest Move-to-earn Game Development Company with state-of-the-art solutions to make your platform stand unique from others. BlockchainAppDeveloper offers White Label Move-to-earn gaming solutions without compromising clients' needs.
White Label Move-to-earn NFT Game Development
We are ace at developing White-Label solutions to kick-start your business. Our White-Label solutions can be customized as per the client's business requirements. We strive to meet all your business needs cost-efficiently.
Play-to-earn (P2E)games furnish users with their playing, like winning battles, moving to different levels, and exploring the in-game universe.
Prominent P2E games include Axie Infinity, a game with fascinating characters; The Sandbox users can create, trade, and sell in a game as they can generate revenue with fun.
Play-to-earn game standards enable clients to earn rewards in the form of cryptocurrencies for their in-game achievements.
Move-to-earn app users can also generate revenue from the player's mobile device by tracking their movements and earning rewards for their physical activity..
The M2E Game development seeks to extend its benefits through blockchain-backed rewards to encourage a healthy lifestyle beyond gaming.
StepN is the first move-to-earn app where players need to acquire NFT sneakers before playing the game and, they can generate income while moving into the real world.
Profitable features of the Move to earn Game
Our skilled professionals will fetch you the best Move to Earn game with Web3 game features that drag the users and profit the admin and the user.
Security
The blockchain-backed Move-to-earn gaming platform will perform the best under any sort of attacks and vulnerabilities. Also, the platform adds up further security features to prevent any attacks.
Real-time Tracking
A real time tracking system connects with the virtual platform to obtain the right activities and rewards for the users, this assists users in tracking their activity records in the future.
Marketplace
The user's account is connected with this NFT Marketplace to perform the trade of NFTs. Also, the users buy their NFT shoes in this marketplace to initiate their challenge in the digital space.
Smartwatch Connect
The platform is designed to connect with smartwatches for easy accessibility and to track users' activity with ease. This feature enables users to access the platform even while walking, running, jogging, etc.
Interactive Design
The platform is developed with an interactive design for the user's convenience and to attract more users to the platform.
Multiple Payment Gateway
Multiple payment features enable users to access multiple payment gateways in a move-to-earn game which also includes third-party gateways. It assists the users to trade NFTs and support the users in other in-game activities.
Workflow of M2E Game development process
Here is how our Move to Earn game's workflow is,
Analyzing the scope
a crew to analyze the scope of the project with the idea of meeting the client's needs and o provide the best move-to-earn game to worldwide users.
Determine The Blockchain Technology
After analyzing the scope, the crew moves to the blockchain-determining process for the move-to-game project.
Programming Smart contracts
Developers start to write codes for smart contract development. As this is a decentralized platform, all activities are under smart contracts.
Setting Up Marketplace
An NFT marketplace is developed and set in the gaming platform that allows users to trade NFTs which helps users in playing the game.
Adding Multiple Features
The gaming platform is packed with multiple features to benefit the users while using the platform and also to attract many new users.
Testing & Deployment
Once all the process is done, the game undergoes a testing process where bugs are removed and moved out to the client's server for deployment.
What makes us the Best Move to Earn Game Development Company?
BlockchainAppsDeveloper, being a leading Web3 development company, furnishes you with the finest web3 game solutions with Avant functionalities and cutting-edge features. Our crew of eminent developers strives to deliver your move-to-earn game on any trending blockchain of your choice. Whether you are a startup or a well-established company, BlockchainAppsDeveloper provides you with the most satisfactory web3 platform.