How To Implement Blockchain in Supply Chain Management?
Smart inventory management is a step ahead phenomenon in every industry and will allow companies to minimize their operating budgets across the board. In more clear way, Supply chain management includes the combined planning as well as the execution of different processes. The Process involves material flow, information flow and financial capital flow. To manage the flow of goods, services, storage and movement of raw materials, Product manufacturing, transfer the finished goods from one place to other place is called as supply chain management. Though, there are lot of tremendous competitive and business advantages in the Supply chain management especially for manufacturers and enterprises However, supply chain management is filled with many challenges especially in today's business landscape.
What problems does blockchain solve in supply chain management?
Lack of communication between departments
Manual system in ordering process
Periodical reviews are missing
Lack of knowledge in database
Out of stock control With suppliers
Why Blockchain is a game changer for supply chain management?
Today's supply chain process is collapsed in several ways. Blockchain technology has the possibility to increase the efficiency and transparency of the supply chain progress and certainly impact everything from warehousing to delivery. Top most benefits of using blockchain in supply chain management is, it's allowing the data to be more interoperable. So that companies can share information and data with manufacturers, suppliers, and vendors in an easiest way. Data transparency in Blockchain technology can helps to reduce the delays and disputes while avoiding goods from getting stuck in the supply chain.
Using Blockchain technology in the supply chain, it offers more scalability through which any vast database is accessible from multiple locations around the world. Since all the transaction records are saved on a blocks and across multiple copies of the distributed ledger over many nodes (computers), it is highly transparent. This is highly secure since every block are linked to the one before and after. Records saved on each blocks cannot be edited or erased which is important for a transparent supply chain management.
What are the benefits of Blockchain in supply chains?
Blockchain, the technology underlying cryptocurrencies, is a distributed ledger that aids transactions among people in a network without a trusted intermediary. Blockchain Technology has the potential to bring a major transformation in the way the world lives and works.
At BLOCKCHAINAPPSDEVELOPER, you will discover how these innovation technologies can solve real-world problems in logistics and supply chain.
Enhanced Transparency
Advanced inventory management
Minimize courier costs
There is no paperwork
Can identify issues faster
Honesty consumers and partners
Blockchain in supplychain - languages & frameworks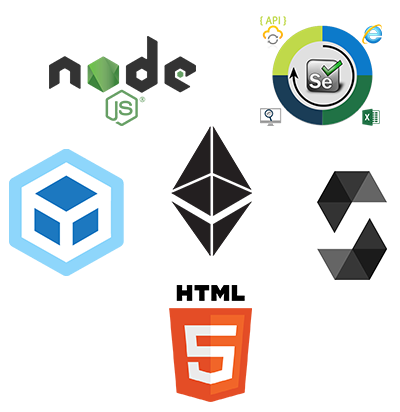 Languages
In languages, we use Solidity, Node.js, HTML5 as well as Webpack for implementing Supply chain applications.
Framework & Protocols
We use Truffle as a testing framework for all blockchain apps developed using the Ethereum blockchain network. The protocols we used for the blockchain technology are Swarm, Whisper and IPFS.
our aim is the what and the how of the ideas you bring to us: what problems are you trying to solve and how can we make that happen with Blockchain technology.
Why BlockchainAppsdeveloper?
Strong tech stack competency
9+ years of experience in creating Blockchain apps for various industries
All of our progress will be transparent
100% in quality assurance
Cutting-edge technology development strategies and methodologies
Team of 190+ blockchain app developers
120+ countries served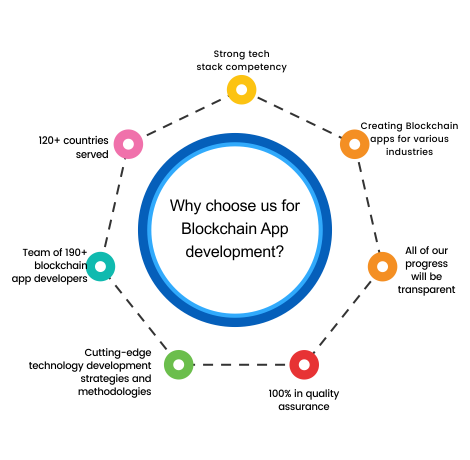 Hope you had a quick note on Blockchain Supply Chain Management. Let us have a brief discussion here.