DeFi Development Company
DeFi Development Company provides Decentralized Finance Exchange Platform Development Services that include Staking, Yield Farming, Lending & Borrowing development, and more. We provide you flawless decentralized finance DeFi development services like DeFi powered cryptocurrency, tokens, crypto wallet, DEX, crypto exchange, dApp, and smart contract development. DeFi Development Company - Blockchainappsdeveloper, analyzed many notions earlier regarding the centralized players like Binance or Coinbase on Cryptocurrency Exchange, also made a decision of consideration in starting an DeFi Exchange platform through clone script. This has become quite a grabber among the industry that focuses to have an independent financial application where only DeFi protocols can help with smart contracts and P2P transactions.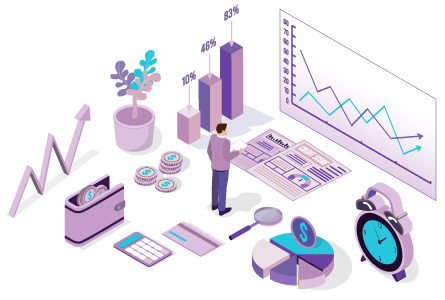 DeFi Development Services & Solutions
Blockchainappsdeveloper offers outstanding DeFi Development Services & Solutions with the help of Blockchain technology which in turn enables complete automation, high security, inter-operability & 100% transparency in financial services.
DeFi Lending/ Borrowing Platform Development
DeFi Development Solutions - Defi lending platforms have a combination of blockchain network & smart contracts. All the financial proposals will executive the 100% decentralized, permissionless, and exceptionally encrypted implementations. With this decentralized business platform, a lender can take a loan directly without any issues. It's called DeFi Peer-to-Peer lending. By utilizing the Decetralzied Finance DeFi protocols, to develop decentralized lending and borrowing platforms like Aave, Compound, and more is called as DeFi Lending and Borrowing Platform development.
Decentralized Finance DeFi borrowing platforms have a major combination of blockchain networks & smart contracts. All Finance based proposals will executive the decentralized, permissionless, and exceptionally encrypted implementations. With this decentralized business platform, a borrower can take a loan directly without any issues. It's called DeFi Peer-to-Peer borrowing. By utilizing the Decentralized Finance DeFi protocols, to develop decentralized lending and borrowing platforms like Aave, Compound, and more is called as DeFi Lending and Borrowing Platform development.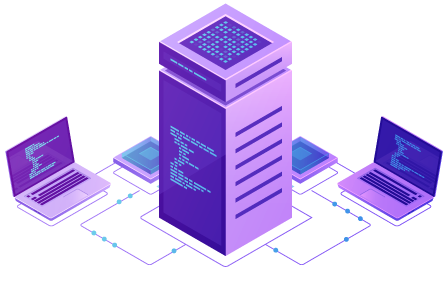 DeFi DApp Development Services
Blockchainappsdeveloper is one of the rapidly growing Blockchain applications development company located in India. We offer the best, world-class Defi DApp Development Services and have gained competency in developing top-tier private Blockchain that can enhance and streamline the work-flow of any kind of business module. With these On-Demand DApps Development Services, you can launch your own decentralized applications on popular on-demand platforms like TRON, Ethereum, EOS. If you have set sights on building DeFi platform then quickly checkout the checklist given below.
P2P business architecture
Any Anonymous users can participate in this platform
Cent percent theft-free & free out attacks
Faster & safe transaction is carried out
No extra fees for the central authority
Higher authenticated services
No technical network errors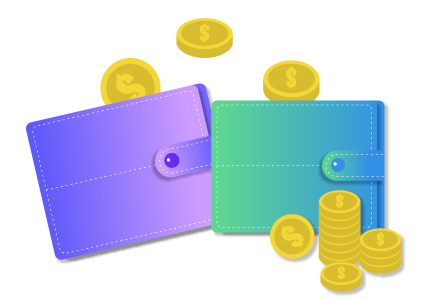 DeFi Wallet Development
We create DeFi wallets with top-level security open source DeFi protocols that let participants store their private keys which ensures zero loss of assets & data. We create non-custodial Defi wallets, private keys oriented DeFi wallets which enables customers access without any involvement of 3rd parties.
Cryptocurrency Traders will have complete control over their crypto funds through decentralized finance (DeFi) wallet development without the interference of any authorities in the system. Supreme security is guaranteed for customers without any kind of compromises. By supplying customized private keys to all crypto participants, there will not be any kind of chance for any loss of valuable data or information.
DeFi Token Development
Decentralized Finance protocols are on the rise gradually and all the protocol is powered by its native Decentralized Finance (DeFi) token. It has led to extensive DeFi token development activities & circulation of the same tokens in the cryptocurrency market. The decentralized finance or 'DeFi' industry has developed immense popularity in 2020. The decentralized finance tokens introduced the concept of an 'Initial DeFi Offering'. It moves investors to fast-growing DeFi token development to create a new source of business revenue.
DeFi Smart Contract Development
DeFi Smart Contracts provide a top level of security that really works with all the terms and conditions. We make this new level of technology more accessible for all enterprises, companies and develop in a very effective way. With our DeFi Smart Contracts solutions, you can automate your platform with 100% efficiency. Smart contracts are pre-defined automated lines of programming codes agreed between a crypto buyer & seller upon an activity. When the pre-set terms and conditions are met, the functions coded in the smart contract are executed instantly.
Decentralized Exchange Development
If there are DeFi tokens and DeFi wallets, there will be DeFi exchanges as well and you need to get one very cautiously. When you offer DeFi Exchange service of your own, you create a certainty that your crypto traders don't have to seek any other exchange or trading platform, they can do all the exchange-oriented functionality and everything from one DeFi exchange without any problems. DeFi is a great business opportunity for financial services providers to take a leap, embrace decentralized Blockchain development & undergo an overarching reincarnation of their valuable products. In short, financial engagements on Decentralized Finance (DeFi) are driven by automated Smart Contracts built by programming code.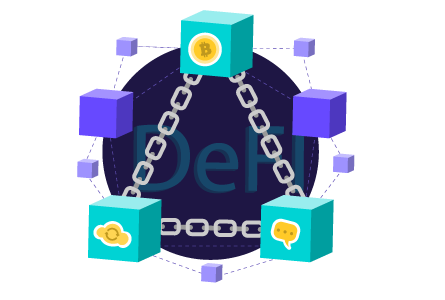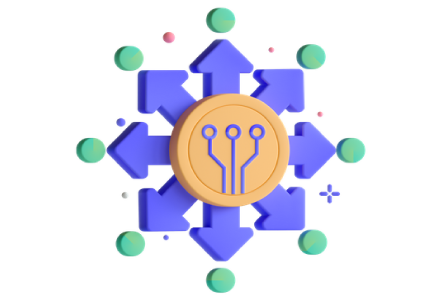 DeFi Yield Farming Platform Development
Decentralized Finance (DeFi) Yield farming refers to the technique through which one can get more cryptocurrencies by using his/her existing holding of Cryptocurrencies. Liquidity offers play a significant role in the success of yield farming platform. They stake their crypto assets in liquidity pools and it facilitates trading in cryptocurrencies by developing a crypto market.
DeFi Staking Platform Development
We, Blockchainappsdeveloper, are the leading DeFi development company, understand the need for decentralized finance business concepts and we have started to support DeFi oriented projects to increase aggressively in the FinTech industry.
With our ultimate DeFi development solution, Blockchainappsdeveloper developing a reputation for its Decentralized Finance Platform Development Services. We provide high-level solutions on DeFi Staking Platform Development Services. We develop DeFi Staking Platforms with high-level security and with zero risks.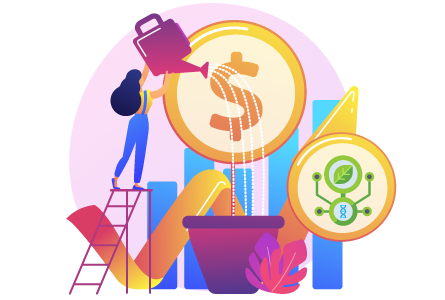 DeFi Synthetic Assets Development
Synthetic assets are a combination of Crypto assets in which both the assets have an equal set of values. Synthetics combine derivatives (options/products/swaps/futures) that simulate an underlying crypto asset which can be real-estate, gold, silver, or any other kind of real-life commodity. Build your own DeFi Synthetic Assets Development from Blockchainappsdeveloper.
DeFi Lottery System Development
We offer a no-loss lottery system that helps our users completely. We take more steps to remove the custodianship of the pooled capital investment. We allow investing your whole business capital in other related decentralized applications and distribute the rewards in form of a major share of the interest gained to a winner randomly selected by the smart contracts. We assure the regular flow of business returns.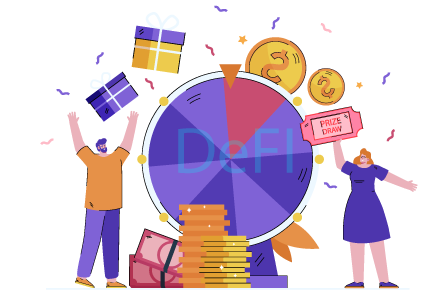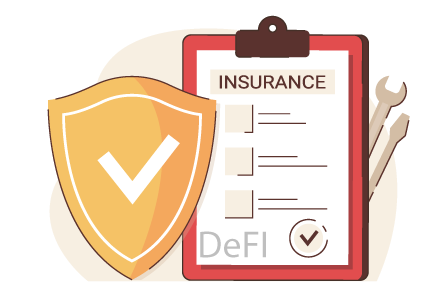 DeFi Insurance System Development
We ensure that there are no risks present in our smart contract development. With our strong provision of Decentralized Finance (DeFi) insurance development services, we assure you can remodify your existing insurance business (or) set up a new decentralized insurance model offering utmost security and value to your users' data.
DeFi Decentralized Crypto Banking development
We ensure an agreeable user experience by implementing the direct transfer of certain value between the involved mentioned parties supported by decentralization. Our ready-to-start white-label mobile payment applications render a variety of new services such as secure wallet integration, value holding, and detailed transactional analysis methods.
Derivatives Over DeFi Platform Development
We ensure seamless access to derivatives & maximizing your earning potential. By developing robust decentralized applications, we enable crypto traders to hedge their portfolio of investments and minimize your business risks by directly engaging with their peers through a democratic business platform. We are experts in derivatives market-developing & Decentralized application platform development.
DeFi Crypto Payment Gateway Development
Blockchainappsdeveloper, We ensure that customers have entire control over their assets or funds through their exclusive private keys. Our Defi crypto payment gateway development services ensure 100% ease of usage as they are of non-custodial format in nature, and embedded with a first-class-grade security manner.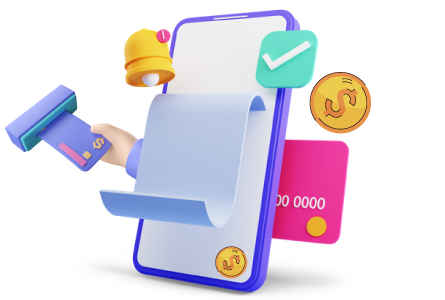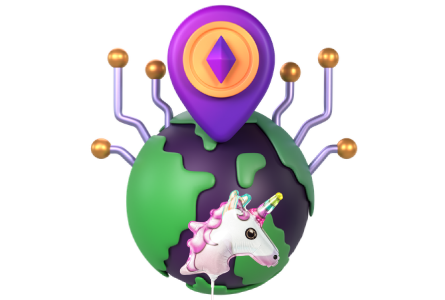 Build DeFi Protocol Like Uniswap
Build your own decentralized DeFi protocol like Uniswap at Blockchainappsdeveloper - The Leading DeFi Development Company. Uniswap is an innovative journey as it utilizes incentivized DeFi liquidity pools instead of regular order books. All crypto users of Uniswap is rewarded with a certain percentage of commission fees incurred on all Ethereum transactions for rendering liquidity to the business system. We also provide Decentralized Finance Dex Development Like Uniswap.
Launch DeFi Based Decentralized Exchange Like PancakeSwap On Binance Smart Chain
We BlockchainAppsDeveloper design and develop PancakeSwap Clone Script Software which comes up with yield Farming services, Staking, Liquidity provision, and Lottery ticket schemes, and more attractive features.
We deliver 100% decentralized, audited Pancakeswap Clone on Binance Smart Chain (BSC) Network based on customer's needs & requirements with attractive UI/UX designs.
Benefits of DeFi Development Services
Blockchainappsdeveloper's effective DeFi Development Services with outstanding benefits of 100% decentralization, automation, interoperability, high-level security, and transparency. Blockchainappsdeveloper offers the best Decentralized Finance Development or Open Finance Development Services, cryptocurrency services to enterprises & start-ups globally. Blockchainappsdeveloper offers the best Decentralized Finance Development or Open Finance Development Services, cryptocurrency services to enterprises & start-ups globally.
Benefits of Blockchainappsdeveloper's Decentralized Finance (DeFi) Development Services:

Completely Automation

Use of Smart Contracts

Top-Level Security

No Intermediaries

Interoperability & No KYC

Complete Transparent Protocols

Ensure World-Wide Access

Non-Custodial System

Pseudonymous Transactions
DeFi Development Services For Major Industries
BlockchainAppsDeveloper provides DeFi development solutions and services for Major Industries like Supply chain, IoT, Healthcare, Real-estate, Education, and More. DeFi software solutions provide banks, credit unions, auto lenders flexible technology for their lending programs.
Blockchainappsdeveloper offers the best Decentralized Finance DeFi Development services For Major Industries globally.
The major Advantages provided Through Decentralized Finance
01
Decentralized Finance - financial independence & assured active global wise participation irrespective of social status and avoid third parties.
02
Decentralized Finance - transaction speed is ultra-speed & also performed at a minimum cost.
03
The participant has full transaction control over his funds & data through the benefit of private keys.
04
A top-level of transparency is ensured through cryptocurrency price and crypto market efficiency.
05
The principal-representative risks are minimum & all the personal interests of the participants are controlled by a well-defined transparent oriented protocol.
06
Participants can sign up without having a personal bank account or valid credit card score points.
07
Decentralized Finance does not depend on any agencies like central banks & governments.
08
No human Involvement due to the smart contract execution delivered on the blockchain network which acts as self-implementing programs.
09
The entry barricades are minimum as a participant just needs a crypto wallet, a compatible device, and an internet connection to get started on a Decentralized Finance platform.
DeFi Exchange Clone Scripts- BlockchainAppsDeveloper
We build high performing DeFi Exchange Clone Script for enhancing the industries and businesses in all the financial mediums of applications. We have launched many DeFi based Decentralized Exchanges such as,

Pancakeswap Clone Script
With the best feature of Automated Market maker that runs on Binance smart chain, a complete DeFi based ready to start DeX Clone.

Safemoon Clone Script
A combo of automated liquidity generation, rewards, and RFI Tokenomics integrated as an exact replica of Safemoon with all the enhancing functionalities scripted for use.

Uniswap Clone Script
This is a ready-made clone script that executes two smart contracts that run on the Ethereum Blockchain network and operate according to your business.

Sushiswap Clone Script
Decentralized exchange platform that runs on Ethereum Blockchain network used in Re-balancing the pools and with customizable smart contract-based.

Bakeryswap Clone Script
With the same features offering gamification, swapping mechanisms, analytics, and yield farming integration, Bakeryswap can be built for your business.

1inch Exchange Clone Script
The popular exchange clone script as it has a very good track record of secruity without hacks. Build an application like 1inch that does not charge any withdrawal fees.

Yearn.Finance Clone Script
A DeX application that is widely developed from the leading DeFi platform we provide you the solution for your financial process.

Moonswap Clone Script
We provide you the best solution for exchanges with less fee and high profits through yield farming and liquidity.

MooniSwap Clone Script
Ethereum-based AMM decentralized exchange platform designed to deliver the features like the entirely DEX process, safe & secure swapping between the Cryptocurrency world.
Why Choose BlockchainAppsDeveloper for DeFi Development Services?
BlockchainAppsDeveloper a pioneer Blockchain Application Development Company offers DeFi Exchange Development Services & Solutions that are sure to launch your desired business venture in the DeFi Space to immense heights. We offer outstanding DeFi Development services with Blockchain Technology that is interoperable with high security, thus claiming to be the best DeFi Development company. Build your own DeFi platform with Blockchainappsdeveloper for a no-bug fantastic solution that will surely help every business module in enhancing.
With more than half a decade of experience and with happy clients, we are ready to give you what you need under a DeFi platform by our team of skilled blockchain coders. We always intend to support you 24x7 to avoid tensions on product and deliver no-tension quality services. Here are some key points that insist you to select BlockchainAppsDeveloper for DeFi services and solutions and also for all other blockchain tech solutions.
We have more than 6+ years of experience in Cryptocurrency & Blockchain Development.
We have a separate team of experts to process the submitted Inquiries and respond to those quickly.
We have 50+ dedicated blockchain coders who are flexible at work.
Our skilled programmers do constant knowledge earning about new upcoming trends & latest technologies.
We offer high-level communication with our skilled experts that benefits each stage of the project or product development.
We always commit ourselves to the high quality of delivery & 100% customer satisfaction.
100% high-level security for your personal credentials & project belongings.
On-time delivery with expected business platform functionality and quality.
Blockchainappsdeveloper is a one-stop shop for all your Cryptocurrency Exchange and blockchain development requirements.
Disclaimer: We use the term "GameFi" for readers to quick understanding purpose only.Our services are not meant to influence any entity.