Decentraland

Clone Script

Decentraland Clone Script is an NFT Game and Marketplace platform script where the users can play and earn like Decentraland. Decentraland Clone Script is a 100% replica of the Decentraland Virtual Reality Platform Script powered by Ethereum Blockchain where crypto users can explore, develop, play games, collect wearables, leverage land plots, monetize creation, and also 3D building techniques.
Decentraland clone Software
Decentraland is a decentralized Virtual reality world that is powered by the Ethereum blockchain. In the virtual world, people will be able to purchase land, build it, monetize and immerse into apps and content built by other users. Ethereum blockchain powers the land and in-game currency and so this will promote transparency and users will get complete ownership. Decentraland clone script is a readymade NFT Metaverse marketplace solution that can be used to build an NFT like decentraland on the Ethereum blockchain.
The live Decentraland price today is $0.442127 USD with a 24-hour trading volume of $176,290,168 USD. The live market cap of Decentraland is $820,183,311 USD with the current CoinMarketCap ranking of #51. It has a circulating supply of 1,855,084,192 MANA coins.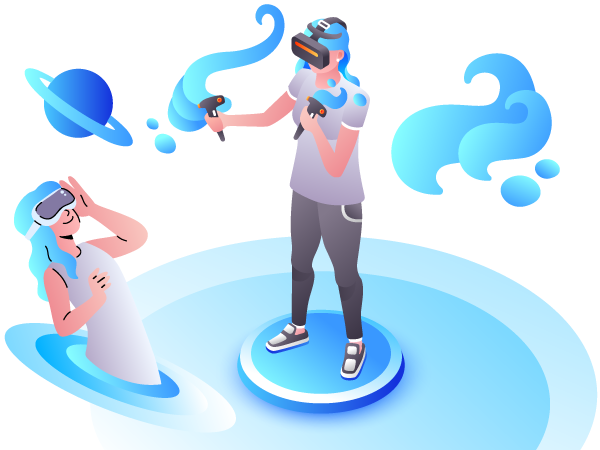 Features of Our Decentraland Clone Script
User Features
Completely Decentralized Platform
Secure NFT Trading Features
Metaverse compliant infrastructure
Enhanced Content Distribution
Plugins and API Integrations
Tailor-made Functionalities
Security Features
Firewall and DDOS protection
Characteristics
free outfits and accessories
Highly secure Marketplace
Reputation business approach
Decentralized Organizations
Decentralized Distributed Contents
Proxy assessed parcel pricing
Usecases
Benefits

of Our Decentraland Clone Script

Scarcity & Indivisibility
White Label

Decentraland Clone Script Software

White Label Decentraland Clone Script Software is a 100% White Label Solution that enables you to build Blockchain-powered NFT Games like Decentraland and powerful NFT MarketPlace to claim ownership of the Decentraland. White Label Decentraland Marketplace Clone includes most of the NFT gaming benefits and benefits of the original Decentraland NFT game. This White label Decentraland Marketplace Clone Script is a ready-to-launch/start, sparing you time and money, and it can be 100% customized Top trending to your desired NFT gaming business specifications.
Decentraland NFT Clone
Decentraland NFT Clone is a Blockchain-Powered NFT Game Script To Start NFT Game like Decentraland. With our Decentraland Clone Script, Anyone can build Decentraland NFT Game and Marketplace Platform Like Decentraland, where NFTs compete against each other for high ROI.
Decentraland NFT Game Clone Script
Decentraland NFT Game Clone Script is a website script that helps to start a Decentraland Game Platform Like Decentraland. Decentraland NFT Game Clone script allows users to claim ownership of the Decentraland on the Blockchain network.
Decentraland Clone

- To Create NFT Marketplace Like Decentraland

Decentraland Clone leverages the Ethereum blockchain network to track ownership of this digital land, and it also highly requires the users to contain its MANA token within their Ethereum cryptocurrency wallet to be engaged with the whole ecosystem. BlockchainAppsDeveloper offers Decentraland Clone to launch Blockchain-powered NFT Marketplace like Decentraland. With Decentraland Clone Script,

You can able to transfer your parcels and Estates to another user.

You can sell parcels and estates of LAND and wearables.

You can set your own price in MANA token and provide an expiration date.

You can purchase parcels and Estates, unique names, wearables that are for sale.

You can name your Estates and parcels with a public description.

You can allow other users to edit the Estates and parcels that you own.
Why
BlockchainAppsDeveloper

For Decentraland clone script?

As a well-known blockchain development company, BlockchainAppsDeveloper has rich expertise in delivering reliable Decentraland clone scripts with unrivaled performance to build a decentralized 3D virtual reality platform similar to Decentraland. Some striking benefits that you can get by reaching us for our Decentraland clone script are as follows.

Seamless trading of Decentraland in the form of NFTs

Highly secure and transparent platform

Bug-free and cost-effective solutions

Ready to launch marketplacee

Complete Decentralized platform

Cross-platform compatibility

Agile development methodologies
Disclaimer: We use the term "Decentraland" for readers to quick understanding purpose only.Our services are not meant to influence any entity.