Features of our Sorare Clone Script
Admin Features
Data Feeding Infrastructure
Transaction Management System
Benefits of our Sorare Clone Script
Trust and Transaparancy
Revenue Stream
Zero Revenue Sharing system
Ready-to-Start Platform
Multilingual Assistance
Loyalty Programs
Eye-catchy attractive
Engage Audiences
Multiple Device Compatibility
Instant User friendly Script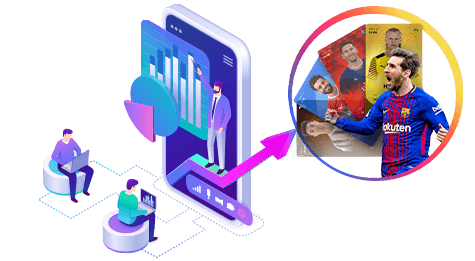 Functionalities of our Sorare Clone Script
The Sorare Clone Script majorly performs 3 Major Functionalities,
Buying Collectibles
Bid for digital collectibles
Prices are matched
Sale is performed via credit card / ETH.
unsuccessful, funds will be refunded
The highest bidder wins the auction
Collectible winner list
Cross-checking through credit cards
Selling Collectible
Rare
Superrare
Unique
Limited
Rookie
Powerhour
Withdrawal From Wallets
Wallet Creation
Fund it with Ramp
Convert currency into ETH
Mail specification
Specify the Payment modes
Keep track of the payment
Select type and amount of currency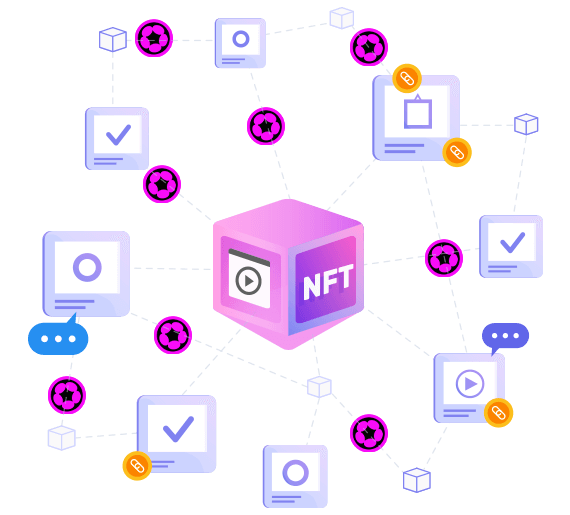 Sorare Clone - Create NFT Marketplace Like Sorare
Sorare Clone is an NFT gaming platform script who wants to launch their blockchain powered NFT gaming and marketplace platform, but doesn't have enough time and sufficient funds to develop a tailor made business solution. By developing white labeled Sorare Clone business mode, any one can easily build a Global Fantasy Football Game like Sorare.
The Fantasy Football or Soccer NFT game sorare itself established as a trusted NFT marketplace where fans can collect and trade official digital playing cards. We design and develop sorare like NFT marketplace platform where you can own non-fungible token cards and you can freely resell them as cryptocurrency collectibles. This Sorare like NFT Marketplace platform dveelopment will let you to develop and manintain digital collectables and you can get points based on the actual on-field performance of football players.
Why BlockchainAppsDeveloper For Sorare Clone Script?
BlockchainAppsDeveloper is a leading NFT Game Development Company, we design and develop the Sorare Clone Script with desired features with the potential of pulling valuable business investors and football lovers into the gaming platform. The global blockchain powered NFT football industry is worth many billions of dollars. Sorare Ethereum Blockchain powered NFT based game has mixed both the lucrative features of fantasy football efficiently and crypto-collectibles. Our Experienced NFT developer team can help you to provide your desired gaming outcome.
Experienced DeFi Developers
Disclaimer: We use the term "Sorare" for readers to quick understanding purpose only.Our services are not meant to influence any entity.